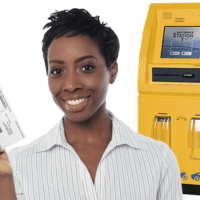 The Secretary of State is adding more self-service machines at stores in Michigan. The stations that are now in 28 Meijer stores allow drivers to renew their vehicle plate
and registration. The kiosks can print auto and motorcycle tabs. Boat tabs are mailed to customers. It costs just-under four dollars to use. The Secretary of State's office
says some 80-thousand people took advantage of the kiosks last month. Additional machines at Kroger and Meijer stores across Michigan are expected to go online later
this year. Locally, the Marysville Meijer is one of the 28 Meijer Locations home to one of these self-serve kiosks.