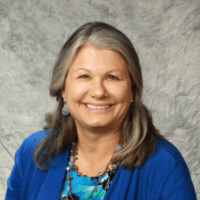 The St. Clair County Health Department, following a similar move by state officials last week, is advising residents to wear a facemask whenever indoors and regardless of vaccination status, due to rising COVID-19 levels. Dr. Annette Mercatante is the county's medical health officer and says the local testing positivity rate reached 21.6% last week, the highest so far in the pandemic. She also tells WPHM that COVID patients are occupying many beds at area hospitals, putting additional strain on the healthcare system.
"It's hard to transfer people who are critically ill and need advanced care," said Mercatatne. "These things all add up…we're really looking at it right in the face right now."
COVID-19 vaccines are available through the health department or your local healthcare provider or pharmacy. The vaccine is now approved for children ages five an older and boosters are now being administered for those 18 and over. For more information on the COVID-19 shot, you can visit scchealth.co or schedule an appointment by calling 987-5300.