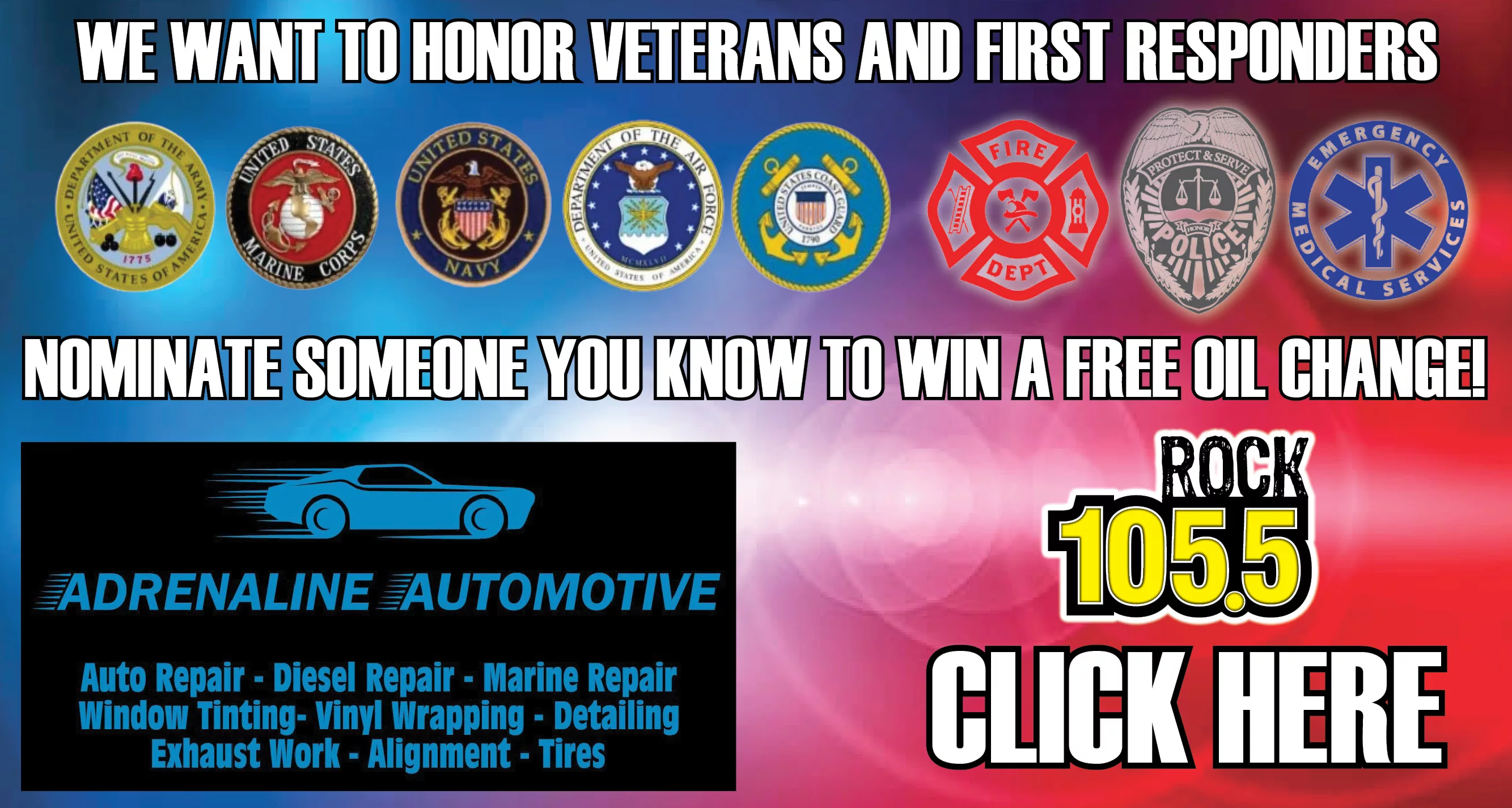 YOU KNOW WHO ROCKS? VETERANS AND FIRST RESPONDERS.
That's why we've teamed up with Adrenaline Automotive for our weekly Veterans & First Responders Salute.
Nominate a veteran or first responder you know at rock1055.com and each week we'll pick one of them to receive a FREE OIL CHANGE from Adrenaline Automotive.
Enter below to win!
Brought to you by: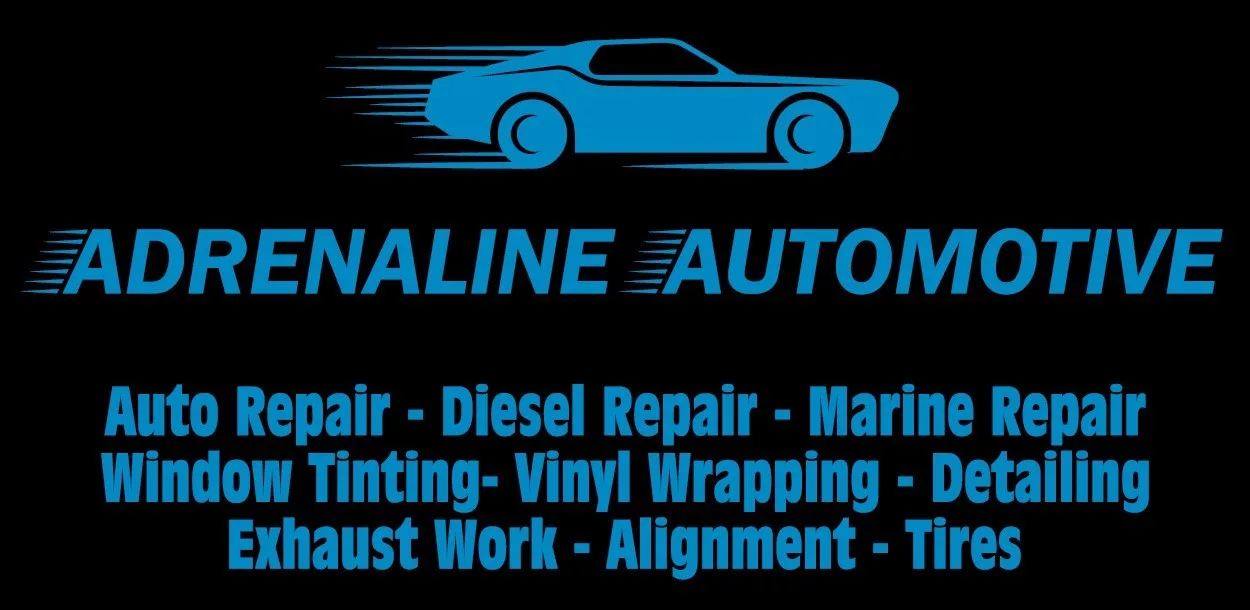 Entries can be submitted at rock1055.com.
Entries consist of name, address, city, phone number, and email
Winner will be announced each Friday and will receive a certificate good for one free oil change at Adrenaline Automotive.
One entry, per person.
Prizes have no cash value.
Must be 18 to enter.
No purchase necessary. Void where prohibited. All federal, state, and local regulations apply.
Rock 105.5 management has final say in contesting decisions.
Contest rules are available at the ROCK 105.5 studios, and on ROCK1055.COM.
Rules are subject to change at anytime and without notice.
All general contest rules also apply.