Congratulations to our Super Selfie winner…
Vee Berlin of Marysville!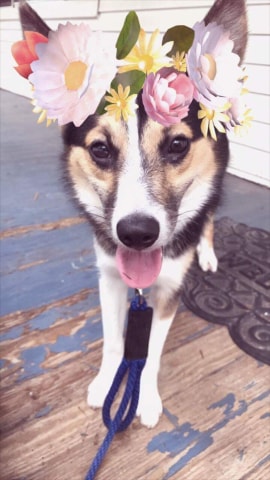 Okay so it's not a selfie of her, but a picture of her dog Helo. Either way, it's getting custom printed on a t-shirt by Timmy D. at Lakeshore Graphics.net! And it'll stay up on the website all day. Congrats Vee!