Congratulations to our Super Selfie winner…
Stephanie Perez of Clyde Twp.!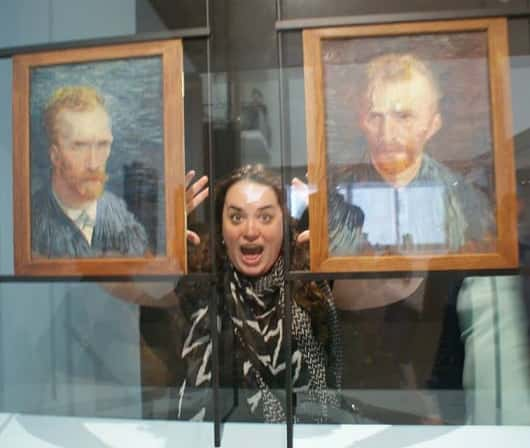 Stephanie got a picture with some actual Van Gogh self portraits, which count as selfies for this! This picture will get get custom printed on a shirt by Timmy D. at Lakeshore Graphics.net. We're gonna keep it up on the website for the weekend, too! Way to get your art on, Stephanie!