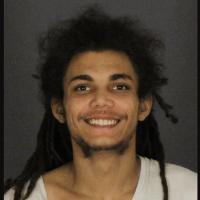 Two suspects wanted in connection to robberies throughout the local area are in police custody. Port Huron Police are reporting that 21 year old Torres Damon Snyder was arrested Friday at a residence in the 1000 block of 10th Street in Port Huron. Snyder is believed to be the suspect responsible for the most recent incident at the Speedway gas station in the 2600 block of Ravenswood Road.
Police also believe he may have ties to other robberies throughout the Port Huron area, but did not disclose which ones. Five other robberies were reported between November 28th and December 27th, ranging from gas stations to hotels and a video store. Investigators believe he may have been assisted by 37 year old Crystal Marie Shaffer, who was also arrested. Police say those with any additional information regarding are robberies should contact the anonymous CAPTURE tip line by calling 987-6688.
Torres Snyder will face charges including armed robbery, larceny, firearms larceny, and two counts of felonious assault. He is being held in the St. Clair County Jail on $100,000 bond. Crystal Shaffer will also face a charge of unarmed robbery and she is being held on $50,000 bond. Both are scheduled for probable cause conferences February 18th in St. Clair County District Court.
Above: Torres Snyder / Below: Crystal Shaffer